Hi Everyone,
I wish to take this opportunity to wish all of you my best wishes for a Merry Christmas and a safe and prosperous New Year.
There is every chance I will be quite scarce between now and the New Year, as most of you will be doing pretty much the same thing as I am, catching up with friends and family, of course I will be online, but very periodically during the festive season.
We are a young club, we have only just begun, but already we have a good solid membership base, I am positive that this club will only get larger in the years to come, this will be largely due to its simplicity and informal character, but most importantly due to its player base. Taskforce44 is a group of friendly players that are willing to start division games with whoever wants one, a group of players that learn from each other and are happy to teach what they know, a group of players that are passionate about the game that they like to play with others and like to share that experience with other like-minded individuals.
Clubs, Player Groups Clans or whatever else you want to call them are a healthy thing for MOGs (Massively Online Games) it is far better to share the experience of gaming with others than to play them alone. It is certainly my wish for the New Year that Wargaming.net will wake up to this irrefutable truth and start to make things a little easier for Taskforce44 type Player Groups to form and reach out to the community. We assist with player involvement, we assist with promoting the game and that only helps to keep the product selling and keeping the game alive for its players.
Be all that as it may, it is my hope that by the time that Clans or Clubs are introduced to the game that Taskforce44 will already have an established solid membership and a polished product to offer interested Kiwis and Aussies as we move into 2016.
Lastly I wish to thank all of our Admins and Moderators and all of our Members for their ongoing interest and involvement in our club and for all their help and assistance in getting us underway. Thanks heaps guys and Merry Christmas to all of you.
Dan
_________________
USS St Louis
Admin




Posts

: 241


Join date

: 2015-09-27


Age

: 45


Location

: Ulladulla, New South Wales, Australia



Merry Christmass to all and A safe and Happy New Year
_________________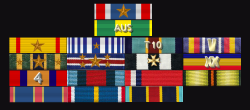 Admin




Posts

: 65


Join date

: 2015-09-29


Age

: 50


Location

: Westerway Tasmania



Have a merry christmass ... I wont be round at all over the christmas new year period til the 2nd of january
Captain





Posts

: 38


Join date

: 2015-09-30


Location

: Newcastle





Similar topics
---
Permissions in this forum:
You
cannot
reply to topics in this forum