How come them other buggers are so damn accurate !! I watch as all my shots land all around their ship and return fire is bang on down I go
Commander





Posts

: 8


Join date

: 2015-12-02



Yeah, it's this great thing called "dispersion".
Tends to be worse  the further away your target is, and also worse on some BB's.
I have fired full broadsides at ships stuck on an island from less than 10km before......and every shell missed.
You could try the "alt battle interface" in settings...gives you aim distance and shell travel time, can help with leading your targets.....which is what the guys you are cursing have mastered.
Cheers
Coldbeer
_________________
"I AM NOT AS GREEN AS I AM CABBAGE LOOKING"
HEAD CABBAGE




Posts

: 74


Join date

: 2015-09-29


Age

: 46


Location

: Lowood, Queensland



I don't know but some of them have uncanny accuracy when u are getting hit within 60 sec of game start from other side of the map and loosing half ur hit points in one salvo. Something rotten in Denmark if you get my drift. And more than one game so not a freak occurrence. I also don't think it's enjoyable if your tier 4 or 5 whatever class is having to face tier 6 and 7. Also way to many Battleships and Carriers what hope has a destroyer or cruiser have when you got 4 Battleships and 2 Carriers on both sides running around.
Commander





Posts

: 8


Join date

: 2015-12-02



Its probably the thing thatmost frustrates me too Grimnar, I asked ADM Dude once why I was watching splashes of my shells on both sides of my target but none actually hit the target.
Dispersion as Coldy suggests is more than likely why this happens as some ships were undoubtedly more accurate than others. ADM suggested that it could be over-penetration especially when using AP shells. While I must admit this makes very little sense to me as a person with no naval combat experience. Like surely it must do
some
damage even if the shell passes right through the target. But I guess it doesn't.
Still interesting.
It has also been suggested in the past that some guys use some sort of targeting hack which allows them to never miss. I don't know mate, I really have not versed them if they exist at all.
But all the same welcome to Taskforce44 hope to see you out on the water soon.
Dan
_________________
USS St Louis
Admin




Posts

: 241


Join date

: 2015-09-27


Age

: 45


Location

: Ulladulla, New South Wales, Australia



I have faced them and I am sure it aimnot or something After I die I watch others and see 3 people shooting at same target and 2 are pepering around it and on it Like most of us do and then third guy is Landing all his broadsides in the midships of target Sorry that a hack No one will convince me that just good aiming as it not You watch youtube vids of the good guys They dont have every shell hit
I have been in real Navy firecontrol is to make all shells hit same place Yeah these are ww2 ships and it was no were near as good then as know So you would get a difference from each gun In a bb I get that you can fire a broadside and have em all miss But not in a cruiser should not happen and I find is less so game is pretty accurute In BB I have been firing 1 gun of see were that falls adjust fire whole broadsdie I find (could just be me this bit) that it makes it more accurute they dont seem to spread as much if you just fire the whole broadside But hey I aint the best player
_________________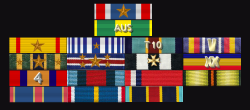 Admin




Posts

: 65


Join date

: 2015-09-29


Age

: 50


Location

: Westerway Tasmania




---
Permissions in this forum:
You
cannot
reply to topics in this forum