Hi fellow Taskforce44 Officers and Gentlemen,
The following is a letter I sent to Davud in relation to the general structure, prime objective and general direction of Taskforce44, please read this document and leave your opinions ands comments below, I would like to start an open and transparent discussion on what you will all agree is important for us all to know and understand:
Letter From Admiralty HQ RN RAN & RNZN Forces: Taskforce44 CIC – Danaussie (RAN) (added for flavour) :lol:
Thanks Davud,
I read your email this morning and the members list document is a fabulous idea and very well done. The only thing I am concerned about is the structuring, formal titles etc.
I really need you to understand something that is very important to me here, and understand the reasoning behind it. You may have heard that I was a club owner for a Massively Online Game (MOG) known as Virtual Skipper, its an Americas Cup Yacht Racing Game. One thing I learned the hard way by running this club, was that making the club too formally structured can create leadership issues and some members can feel less important than others which can create rifts within the club itself. I would prefer to keep OUR club just that, a club by its members and for its members, everybody owns it Davud, you, me, everyone. Everyone gets a say (thus our Taskforce44 open forum), everyone has a valid voice and valued place within the club and is free to express his/her views at any time and for any reason. If we are to add some structure it should be done in a fun military kind of way:
I would be happy with titles such as:
Danaussie - Administation & Boring Stuff - Admin of TF44 HQ Command Centre
- "Enter Name" - Taskforce44 Adjutant General (most likely you) - Admin of TF44 HQ Command Centre
- "Enter Name" - Taskforce44 Assistant Adjutant (most likely Moganite) - Admin of TF44 HQ Command Centre
Coms & Sigs (Communications & Signals Officer) - Kaminari 1 (Teamspeak3) - Moderator TF44 HQ
- "Enter Name" - Assistant Coms & Sigs (always good to have a back-up) - Moderator TF44 HQ
- "Enter Name" – Taskforce44 Personnel Officer (recruiting & promotion) - Moderator TF44 HQ
- "Enter Name" - Taskforce44 Assistant Personnel Officer (recruiting & promotion) - Moderator TF44 HQ
It is imperative Davud to share the load of responsibility and that one person does not have absolute power, this is why I am not to be called boss, commander in chief or anything like that. I will take responsibility for overseeing the club but our other admins will have complete control and sanction (by myself) to control the club in any way they see fit. You will be given the Forum (Taskforce44 HQ Command Centre) password and be given Administrator Status immediately as will Moganite. Our Moderators will be given Moderator Status as soon as they agree to be part of the Taskforce44 Command Team. This will give the club some formal structure you suggest without the need of anyone having absolute power.
Taskforce44 Prime Objective
- To provide a meeting place for Australian & New Zealander (English Speaking) WoWs Players a place to commune and meet up with other players from the Australasia region and time-zones. Taskforce44 is to promote a fun, friendly and welcoming environment always where comradery and fellowship is key, it is to promote equality amongst its members in such a way as to help new players to better enjoy their WoWs gaming experience. Taskforce44 has been created by its members and for its members and each member, as such, is automatically a co-owner of the club.
Taskforce44 Regulations
- There are none - except one, to adhere completely to our prime objective in all aspects, no one is to disgrace our club in any way or bring our club into disrepute. Members are free to come and go as they please, and are even encouraged to join with other groups or clubs if they please, but while they are representing our club they will adhere to our prime objective. Taskforce44 is a band of officers and gentlemen and at no time will un-friendly or un-gentlemanly or anti-social behaviour be tolerated amongst its membership. Each man is to be treated with respect at all times as is in the best traditions of the Navy.
Davud I have no TS available at this time, I will enter this letter to Taskforce44 HQ Command as soon as I am able, but you are invited to share it with other members of the club over TS if you so wish, and I would be grateful to you if you could. In this document shows the direction that I wish Taskforce44 to take as a club, if that in the future should change or members wish to add or detract from it, then so be it.
Your friend and fellow Taskforce44 member
Dan
------------------------------------------------------------------------
Just to be clear guys, I do not like formal structure, and this club is under the control of ALL of its members, I am happy to deal with the day-to-day running of the HQ along with whoever wants to share that mantle of responsibility with me. The Forumotion engine is very simple to use so don't let that side of things bother you. The slots above are just a basic idea of the things we require for the running the club. Recruitment, Promotion & Communications of Taskforce44 being of paramount importance at this stage.
I wish to remain completely transparent in these matters so that all our members can comment and give their views about the general direction of our club. If any members feel as though they would like to contribute to the club or can offer the club assistance in terms of a little of their time please feel free to comment or volunteer below. Or feel free to PM myself or Davud if you would prefer to speak in private.
Thanks guys
Dan
Admin




Posts

: 241


Join date

: 2015-09-27


Age

: 45


Location

: Ulladulla, New South Wales, Australia



Have to whole heartedly agree with you here Dan.

I believe that aside from yourself as the Founder, there is no real need for any formal structure within the group.
And I would oppose any such "ranks" as you put it, being implemented.

I am a part of the team, and thats all that matters. I don't need some fancy title that makes out I am something more.

The current state of informality and "play how you want" mentality is part of the appeal of our little group.
If there are certain aspects of managing the club, and people want to step in and take ownership of them to a certain extent, well then all power to them, but I do not think formal titles are required. Just a simple note saying " X is currently looking after Y aspect of the club, see him for any issues in this regard". will be sufficient.

Have seen it happen before, where structure creeps in, those that implement it/are part of it, eventually come to think that they are better than/have some sort of power over those who are, in all actuality, their peers.

We are Kiwi's and Aussies.....formality does not become us.......its what makes us........well, us!

Stick to the K.I.S.S principle and all will be well.

Cheers

Coldbeer

PS: Am happy to help out where ever I can(even with my limited skillset)....and don't need a title to do so.
I am simply "Cold" or "Beer"....always have been, always will be.
_________________
"I AM NOT AS GREEN AS I AM CABBAGE LOOKING"
HEAD CABBAGE




Posts

: 74


Join date

: 2015-09-29


Age

: 46


Location

: Lowood, Queensland



Well said Coldie, I am dead-set against anyone thinking they are bigger or better than anyone else.

Davud has kindly offered to give assistance in the area of our basic administrative duties, that being keeping our Homepage up to date and our members list current.

The same things I will be doing.

Thanks for your reply Coldbeer and your views.

Dan
Admin




Posts

: 241


Join date

: 2015-09-27


Age

: 45


Location

: Ulladulla, New South Wales, Australia



Completely concur with the above guys.

Commander





Posts

: 5


Join date

: 2015-10-03


Age

: 60


Location

: Wagga NSW



Cheers both Coldbeer & Charcoal for your replies, of course not all our members will wish to be involved with this discussion or even wish to be involved with the HQ side of our club. Those members will simply wish to log onto our chat channel and play games and that is perfectly fine.
But even an "In-formal" club requires some people to run it, and that is the purpose of this thread, to give an idea of general direction and to call out those that wish to be involved in this side of things.
So please don't be shy to join this discussion.
Thanks
Dan
Admin




Posts

: 241


Join date

: 2015-09-27


Age

: 45


Location

: Ulladulla, New South Wales, Australia



I don't like the whole thinking youre better than everyone else just cause you have a formal position.
I also think that if everyone could have a go at each of those roles if they so desire
I don't see the need for any sort of commitment either. I would hope that we are all members first on equal footing.
Besides I am more interested in having fun.
Captain





Posts

: 38


Join date

: 2015-09-30


Location

: Newcastle



I go with what has been said Keep it informal You and davud are on the right track
_________________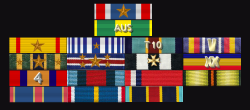 Admin




Posts

: 65


Join date

: 2015-09-29


Age

: 50


Location

: Westerway Tasmania



@Moganite - That's what I have been saying Moganite about no formal titles, I think the more this discussion goes on the more I am getting the impression that I was right to go along with making things very in-formal. Save for the fact that the HQ needs to be run and that is being done by Davud and myself at this time, but I expect and Im sure I can speak for Davud as well when I say that we expect NO special treatment.

As for the prime direction that just gives us at least an idea for what we want for the club, and I also think its good to keep things friendly. I am happy to have no directives or regulations at all, but I have seen in the past that some guys can get nasty if things don't go all their way, and seen them start to troll members, this regulation is an attempt to nip that in the bud so to speak.

Thanks guys keep the comments coming it would be good to hear from all of you.

Dan
Admin




Posts

: 241


Join date

: 2015-09-27


Age

: 45


Location

: Ulladulla, New South Wales, Australia



I've been a long time member of the AEF, a very successful multi gaming clan born around BF1942 days. The whole clan was run strictly to the military chain of command. This worked very well in the beginning, members with spare time contributed to the running of the different divisions, clan warfare(propoganda), training corps, AV division etc. Those who had less time could just game, knowing that those members behind the scenes where making the clan great. Members that contributed were given ranks befitting their contribution level. AEF Headquarters were filled with Generals, Lt Generals etc etc. A division commander was a Major, Lt Colonel or Colonel. A gaming team commander was a 2nd Lt, Lt or Captain and so on. These guys and girls where respected throughout the clan for their efforts which were very demanding in the highly competitive days of Battlefield and Call of Duty ladders.

This whole structure worked very well until members that had no qualities what so ever started inheriting positions that could determine the focus of the clan. It all ended up being a popularity contest. The coolest players got the votes. Then if real life got in the way most members would hand their rank back and settle for a lower rank. Others thought their rank was theirs for life and this got the rest of the contributors upset. Some members would command a team for a month, post some tripe about the world and they would hold their rank and still use it to their advantage.
The rot started in the gaming teams,though it never reached the guys at the top because they had filled their ranks with the best and smartest. Once the disharmony started at the bottom a revolution happened. No longer where members rewarded for their contribution to the cause. All ranks and citations where stripped and no-one could distinguish between new members and long time contributors, except for those that had spare cash to donate where rewarded with little stars on their profile. And after the reward was gone, so did the contribution level. Gaming teams dropped like flies, members left in their droves to find more rewarding places to game.

Some of the longest surviving Australian clans have a structured core. Members who give countless hours to their community. Some need no praise, some like to see their efforts rewarded.
This is not an easy decision to make. The long term survival of TF44 could depend on this one topic.

Commander





Posts

: 8


Join date

: 2015-10-08


Location

: Tasmania



I read through this post with quite a bit of interest Shep, and re-read it a few times to try to understand your actual meaning. I have to say straight out that I too have seen clubs wrecked by their own memberships, quite honestly anyone who looks to ruin a club because they feel they are not being given enough air-time or attention should take a good hard look at themselves and stop being so bloody childish.

I also speak from direct experience having had a club that I created (and actually spent a lot of time, effort and expense) ruined by those dick-swinger types that basically said "if we cant have our own way, we will leave and create our own club, and take 90% of your membership with us".

The first year of that club was spent, with myself and just 2 other members chatting with each other on our forum, and while we had around 50 other members that were regularly participating in club games they were never active in any way through our club forum.

And so it came to pass that shortly after our year anniversary, some of those members finally came out of hiding and decided to have a voice and actually do something to help the club. TeamSpeak was created and everything went well for a while....until!

I tried to get those members to understand that not all members used or even wanted to use TeamSpeak, and not to forget those members that don't use it, to remember to actively post general information and announcements made during TeamSpeak sessions with "ALL" our members on the club forum. This was never done and the dominating and rather exclusive TeamSpeak membership continued to exclude everyone (eventually even myself) from Club related discussions. Stooping so low in fact as to create Private Chat Rooms in which only themselves were included. They even started to NOT talk or answer questions by fellow members over in-game chat which was incredibly rude.

Am I wary of any kind of formal structure?
Am I wary of exclusive TeamSpeak or Skype usage?
Am I wary of club-killers?

Yes to all Shep. And I completely hear what you are saying.

Am I doing things very different this time? Yes
Am I up-front relinguishing control of this club to its membership? Yes
Am I invested in this club? Yes but only to a certain point.
Would I like members to become more active up front? Yes
Would I like some of our dedicated members to step forward and help? Yes

Guys I am a player too, a new player in relation to some, but I expect equal treatment, and I expect that every member will treat everybody the same way.

Some guys are much better than others at this game, it does not make you (generalised speech) special and it does not make your position in this club any more valuable than anyone else in this club. If you have come here to have your rather inflated egos stroked you have come to the wrong place. We are about fun, friendship and fellowship, we are also about equality. If you have something to offer then go ahead and offer it, but do so without the need or want of praise or credence beyond thank you.

That's probably the longest post Ill ever write here, but at least you all know my mind, and where I originally wanted this club to run and the way each of its members were to be valued. Where it goes from here is largely up to you.

PS: My thanks go out to Shep for his insights and experience and actually coming forward to have his say.


Dan
Admin




Posts

: 241


Join date

: 2015-09-27


Age

: 45


Location

: Ulladulla, New South Wales, Australia





Similar topics
---
Permissions in this forum:
You
cannot
reply to topics in this forum